Original post here.
June is bustin' out all over
All over the meadow and the hill
Buds're bustin' outa bushes
And the rompin' river pushes
Ev'ry little wheel that wheels beside a mill
— "June is Bustin' Out All Over," Rodgers and Hammerstein's Carousel
These admittedly odd lyrics come from Rodgers and Hammerstein's musical Carousel, which we theater nerds know is one of the more problematic entries in their canon, for many reasons I won't bore you with here! But nonetheless, the sentiment of this ditty strikes me as right for this midpoint of the year. New life, sunshine, vibrancy, joy.
June also brings opportunities to celebrate and honor diversity, inclusion and shared history. Juneteenth and Pride celebrations across the world offer opportunities to celebrate and honor heritage, progress and hope. Although, I believe deep in my bones that these conversations and recognitions should never be limited to any given month, it remains important to mark these celebrations. They are too crucial to our collective understanding and growth to confine them by the calendar. With all the vitriol in the world, now is the time to show love, strength and authentic allyship. Reading the news right now can be an emotional and existential affront to many of us. LMA is strongest when we stand together. Make your voices heard and check in on each other. #SayLove #LMA-MRGs
I find myself in a reflective and, yes, celebratory mood at the six-month mark of my LMA presidency. The energy of the #LMA23 conference hasn't abated. Our hope was to provide an empowering and inclusive experience that amplified our profession and our community. You took those ideas and expanded them in beautiful, inspiring ways — much like a beloved dance remix, taking what makes any song special and reinvigorating it to keep the party going. (If you couldn't join in person or want to view a session you missed, the #LMA23 Conference Recordings were just made available!)
Speaking of which, it only seemed fitting that I offer another playlist for your summer months. This may be the most eclectic bunch to date, but these are tunes and vibes that get me in a good groove. And, yes, you'll see I really had Eurovision, Jill Scott,The Wiz, Reba McEntire and Verve Records on the brain, among a number of other standbys, when I put this together. Stream or download on Spotify and iTunes. (Fun fact: I just learned Spotify links expire after seven days. Why? No clue… So, if you're reading this later and can't access it, drop me a line and I'll generate a new link for you.)
By the way, we had a great post-#LMA23 Legal Marketing Coffee Talk chat with our keynote Laura Gassner Otting about her new book, "Wonderhell." Queen of Miami Athena Dion also joined us to reflect on how much meeting all of you fabulous souls meant to them. If you missed it, you can check out the replay here! We talk a lot about mental health, self-care, living limitlessly and showing support for one another in these challenging times.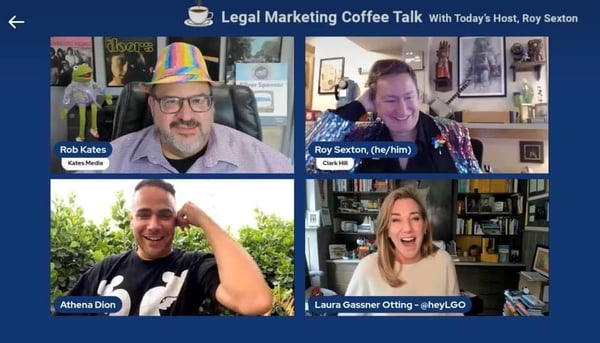 I hope you have some self-care/re-energizing summer fun planned. It's so crucial to take time away, unplug, have shared experiences, decompress and make new discoveries. Work and volunteer commitments will be there when you return and, in fact, will BENEFIT from you recharging and refreshing, bringing bold new ideas to your organizations.
Along those lines, LMA recently launched our Well-Being Pledge so we can commit to the well-being of others and ourselves. And please continue to avail yourselves of the excellent educational offerings through our Shared Interest Groups, Regions and Local Steering Committees. I know they refill my well of ideas and inspire me to do better, more fulfilling work every day.
Looking ahead, there's still time to participate in the call for content/speakers for some of the regions' fall meetings. The call for content for the 2024 international annual conference will launch later this month, too — plan now to attend! These are great opportunities for your voices to be heard, to share your ideas with colleagues, and to grow from collaboration. I know in the early days of my time at LMA (and through today) the firms which I have been privileged to support always appreciated the visibility this afforded them (and me!). I don't say that from a place of ego, but to help connect the dots that your personal and professional growth has a holistic, organic benefit to the organizations you serve.
Now excuse me while I jam out to my latest, wacky, Day-Glo playlist and watch the geraniums bloom on my patio!
Love you!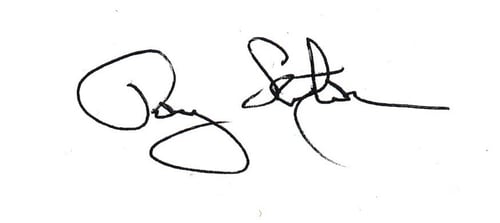 Roy
President, 2023 LMA International Board of Directors
Roy E. Sexton
Director of Marketing
Clark Hill
Save the Date! #LMA24 I April 3-5 I San Diego